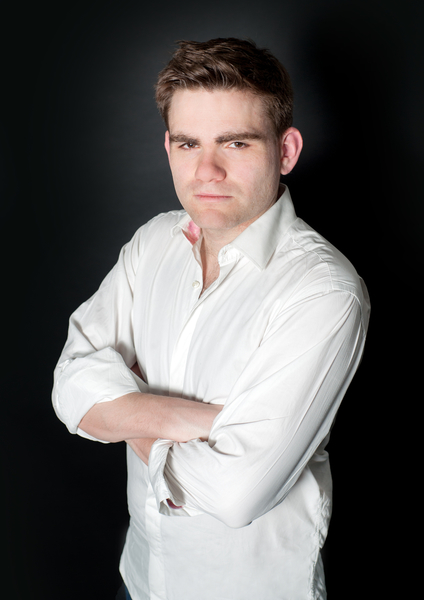 James Eager - Coach & Consultant
Coaching & Consulting
Hello! My name is James Eager and I can help you build your online business, grow your profits and enable you to spend more time doing the things you love.
Does any of this sound familiar?
I've got loads of ideas but am having trouble working out which one's I should focus on and in what order

I'm tired, overloaded and could really do more time away from work

I know there's more profit in my business but i'm having trouble finding it.

I've got an online business and need help working out the best business model for me.
The internet is fabulous place to work. There are so many opportunities to create your dream business online and as a result a wonderful life for you and your family.
And that's exactly what I have done.
James Eager - Coach, Consultant and Founder of eBassGuitar.Com
eBassGuitar.Com

I'm a professional musician by trade. A bass guitar player. The Bass is at the back of the band providing the support and the foundation. My job is to make the artist or the 'frontline' musicians feel great, so they can perform to their best.
Fast forward a few years and that's exactly what I do in business. I give online business owners the support and direction they need so they can perform at their best... and grow their online business, using my coaching and consultancy programs.
But it goes much deeper than this... do this stuff right, you can not only increase your profits but you can also take more time off to spend with the people who are important.
How Does It Work?

When you're inside your business it can be hard to see the wood for the trees and I know exactly what that feels like. The most important thing I can do for you it to help bring clarity on the next steps. I do this by:
FOCUS - Helping you choose what to work on and in what order.

LEVERAGE - Isolating the 'small hinges' that will swing the 'big doors'

OPPORTUNITY - Help you find discover 'blind spots' that maybe lurking in your business.
When you get clear on your direction and how you can best spend your valuable time, the fog will lift and business will become fun and rewarding.
Getting The Right Strategy

The world of internet business is full of people sharing the latest tactics that will can enable you to experience a significant result. However, what really moves the needle is getting the initial strategy right.
Every business is unique and requires a unique strategy. When you're running your business this can often be the hardest thing to get right.
My coaching and consultancy program can provide that invaluable perspective.
I can help you formulate a strategy which is right to grow your business. Together we can then find the tactics that will achieve the results.
What can I help you with?
Working with clients on strategy is the number one thing I love and it's the most important thing to get right.
However, if you just look at my online bass guitar lessons website - ebassguitar.com - and that will show the vast range topics I can also help you with.
Here are just a few I see week in, week out:
Overall Business Strategy

Copy Writing

Course Creation

Website Creation

Marketing Automation

Content Marketing

Membership Websites
Video Creation

Survey Funnels

Facebook Traffic

Team & Hiring VAs

Managing Online Communities

Webinars

Creating Lead Magnets
What's Next?

Easy! Just email me on james@ebassguitar.com and let me know why you'd like to work with me and what your most pressing challenge is right now.
We can then book in a Discovery Call to find out if we're a good fit.
Get in touch today - i'd love to help you grown your business and take more time off!